Entre Ron Mueck et Patricia Piccinini, mon coeur balance…
/// Exposition RON MUECK
Du 16 avril au 29 septembre 2013, la Fondation Cartier pour l'art contemporain invite le sculpteur australien Ron Mueck à présenter ses œuvres émouvantes et troublantes, marquant son grand retour institutionnel en Europe.
Après le succès de 2005 à la Fondation Cartier, cette nouvelle exposition personnelle est la plus complète et la plus actuelle de la production de l'artiste. Elle dévoilera notamment, outre six œuvres récentes, trois sculptures réalisées spécialement pour l'exposition. Ces œuvres, révélées dans l'intimité de leur création à travers un film inédit, réaffirment toute la modernité d'un art à fleur de peau, aussi puissant qu'évocateur.
…….
Entre Ron Mueck et Patricia Piccinini, mon coeur balance…
Tous les deux d'origine australienne, ils ont en commun de travailler la sculpture de maniere ultra-réaliste : silicone, matériaux plastiques ou organiques – poils d'humains ou d'animaux…
Ron Mueck fait dans la démesure humaine, Patricia Piccinini travaille quant à elle à notre mutation…
Visitez le site de Patricia Piccinini. /
EXPO de Patricia Piccinini : du 26 Apr 13 au 30 Juin 13, Nature of the Beast, The New Art Gallery Walsall, ENGLAND.
et découvrez Ron Mueck en video, la création de la sculpture Born :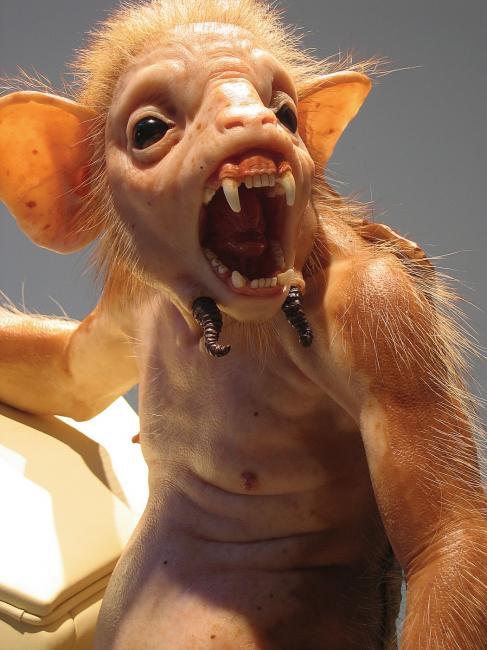 Comments