World of Charles Avery / (born 1973) is a Scottish artist from Oban.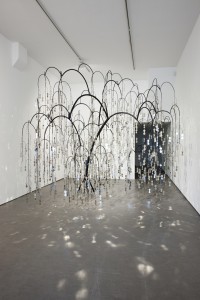 He currently lives and works in London. Since 2004, he has devoted his practice to the perpetual description of an imaginary island. Through drawings, sculptures and texts. Avery describes the topology, cosmology and inhabitants of this fictional territory, from the market of the main town Onomatopoeia to the Eternal Forest where an unknown beast called the Noumenon is held to reside. The project can be read as a meditation on some of the central themes of philosophy of art-making, and on the colonization and ownership of the world of ideas.
He is represented by the gallery Pilar Corrias in London.
(Source : wikipedia)
Comments