Tous les articles tagués illustratrice
8 Articles
Géraldine Georges Illustrations, Illustrator from Belgium, Bruxelles.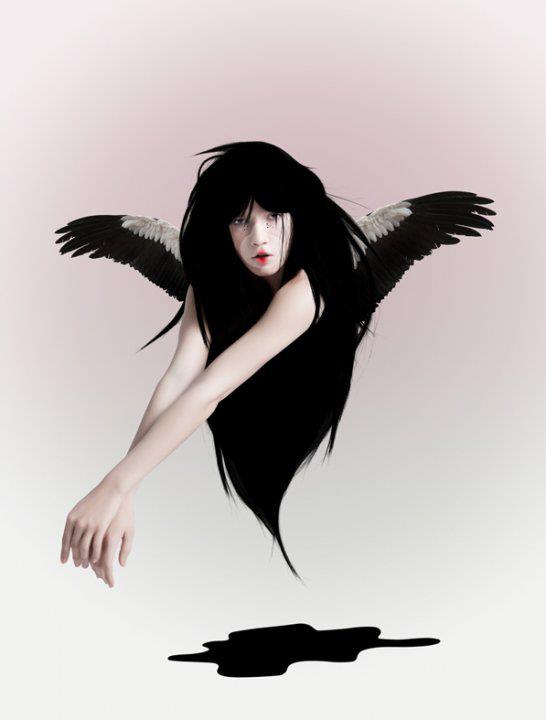 After graduating from the Academy of Fine Arts in Brussels Géraldine worked as a graphic designer in various advertising agencies for 7 years. Towards the end of 2006, She started to work as a freelance illustrator. She did not felt like she was leaving behind the graphic design world but rather she was able to see & bring some graphic design elements into her illustrations. The two are inevitably linked for her. Her approach is pretty simple, she tries her best to transcribe emotions, find a perfect balance through the collages without falling into the trap of over-using Photoshop or other effects…
Les jolies petites Pinup de Adolie Day – Illustrations / Née en 1981 (Nantes, France) /
The little girls / Les "petites bonnes femmes" de Valérie HADIDA, sculpteure et peintre. (France)
Diplôme de l'Ecole d'arts plastiques et publicité de la ville de Paris (EMSAT). Travail dans l'atelier de Marielle POLSKA pendant 6 ans. Prix Fondation Paul RICARD en 1991. Expose en galeries depuis 1990.
Ses "petites bonnes femmes" ou lolita: "Elle aime les surnommer ainsi … Sans doute avec un brin de provocation, mais très certainement avec beaucoup de tendresse. Ces figures féminines multiples sont un regard hors temps, hors contraintes, hors normes. De l'adolescente à peine sortie de l'enfance, à la femme mature, elles sont toutes là pour nous rappeler le cheminement de la femme, des femmes. Fières ou faibles, en action ou dans l'attente, fragiles ou fortes, poussées par le vent de la vie ou s'arc-boutant contre ses vicissitudes, aucune ne laisse indifférent… Les "Petites bonnes femmes" de Valérie sont un émouvant voyage à travers l'âme humaine."
Isabelle RAKOTOVAO (Historienne d'art).
En dehors de la sculpture, Valérie Hadida a aussi animé, pour la télé, les héros de L'Histoire sans fin ou ceux de Bob Morane.
C'est avec l'anti-Shrek, "Chasseurs de Dragons" qu'elle fait ses premiers pas au cinéma. Des dragons qui l'ont menée tout droit à Malaria, le royaume d'Igor.
///
The little girls / Lolita's of Valerie Hadida [France]
School of Visual Arts and advertising of the city of Paris (EMSAT). Work in the workshop of Marielle POLSKA for 6 years. Paul Ricard Foundation Prize in 1991. Exhibited in galleries since 1990.
Her " little girls " or lolita's: " as she names her … Probably with a bit of provocation, but certainly with great tenderness . These multiple female figures are a timeless look , without constraints, outsized . The teenager barely out of childhood, mature woman , they are all there to remind us of the progress of women, women. Proud or low, action or pending , fragile or strong, driven by the wind of life or buttress against its vicissitudes, none leave indifferent … The "little girls " Valerie sculptures is an emotional trip through human soul. "
Isabelle RAKOTOVAO (Art historian) .
Apart sculpture, Valérie Hadida also led to the TV , the heroes of The Neverending Story or those of Bob Morane.
and the anti- Shrek, " Dragon Hunters " she took her first steps in cinema . Dragons who led straight to Malaria , the Kingdom of Igor .
Natsuo Ikegami, pluri-illustrative artiste, Japon.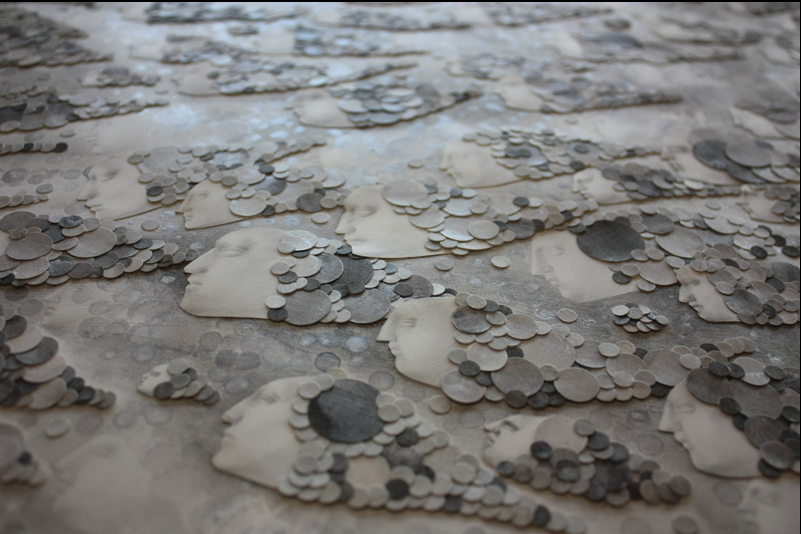 KoKo Fiesta illustration ! Just for fun, koko Fiesta illustration ! perhaps disco, funky or very Rock, KoKo ! :)
Version Tee-shirt, ipad, iphone, sticker etc…
et il est toujours possible de se le coller sur le front ou ailleurs, HAVE FUN !
Voir sur REDBUbble, sur Society6
ou sur COMBOUTique
Ivy by Louly Pop Art
loulypopart.com/