Tous les articles tagués Illustrations
19 Articles
Ben Templesmith – illustration (Australian. In America) – Illustrations and oil painting
 Faye Hsu Digitale illustrations (San francisco)
Les Chimères inspirées de Hélène LAGNIEU – Peinture, dessins et sculptures papiers (France, Lyon)
"Mes recherches se concentrent sur les processus d'hybridation, la mise à nu et la décortication de l'anatomie humaine et animale.
Les chimères sont récurrentes, mais aussi la figure féminine dont le corps devient terrain d'expérimentations anatomiques.
Partant d'une mythologie personnelle, j'essaie, par ces personnages déstructurés ou réagencés, de retracer ces impressions qui sont à l'origine de la nécessité de mon travail."
///
"I was born between butcher knives and viscera of beef in August 1957 in the Bugey (Rhône-Alpes). Back in the world of work from 18 years and along with my role as a mother, I have always painted.
It is since 2006 that I exclusively dedicated to my work as an artist.
I arrived in Lyon in 2008 was crucial, because for the first time I had a workshop at my disposal. My way of working has changed dramatically, I went from watercolor to acrylic and paper on canvas. This creates a total break transition into my work today, which is claimed and enforced like never before.
Besides painting, my practice has since expanded in the areas of drawing and sculpture on paper."
Hélène Lagnieu from Gilbert BRUN on Vimeo.
EnregistrerEnregistrer
Illustrator Ilya Kuvshinov, Russian based in Yokohama.
Magnifiques illustrations 3D – Vladimir Andreev (Saint-Petersburg, Russia)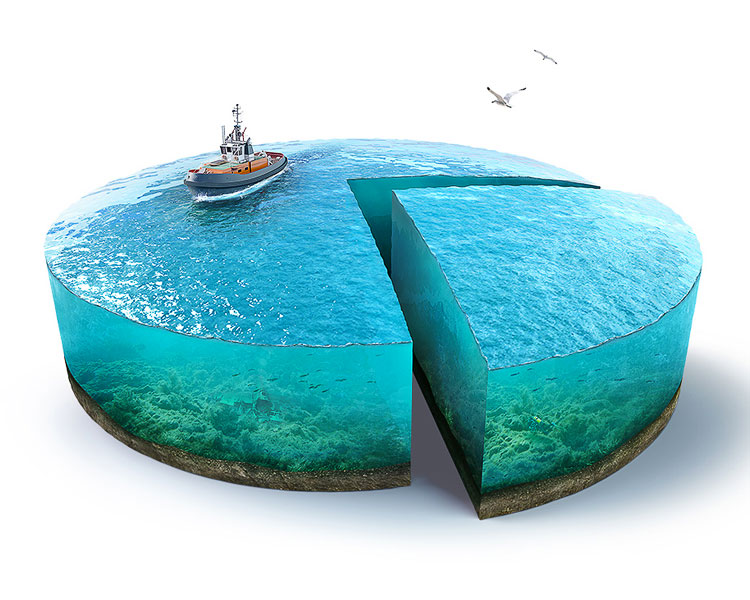 Bucolique mix photos / Illustrations by collaboration with Bleeblu (photo) and Moon (Illustrations)
Pat Perry – Illustrations and wall art. Artist from Michigan who writes and makes pictures through careful and cautious observation. He works itinerantly, and is a member of the Beehive Design Collective.
Géraldine Georges Illustrations, Illustrator from Belgium, Bruxelles.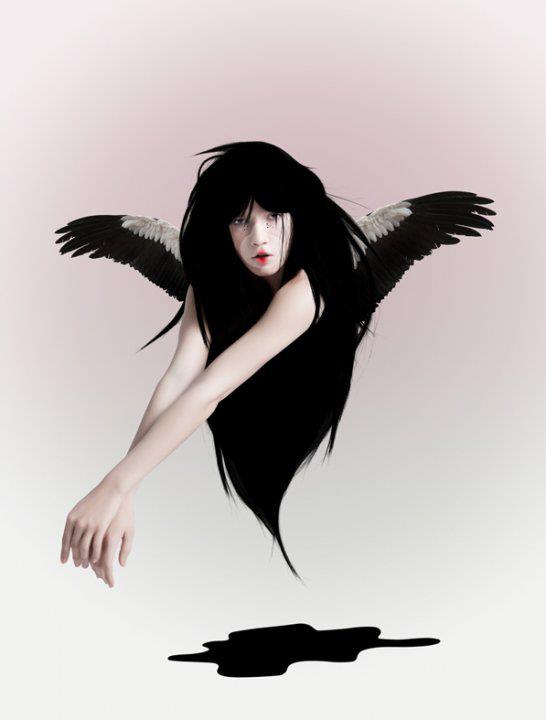 After graduating from the Academy of Fine Arts in Brussels Géraldine worked as a graphic designer in various advertising agencies for 7 years. Towards the end of 2006, She started to work as a freelance illustrator. She did not felt like she was leaving behind the graphic design world but rather she was able to see & bring some graphic design elements into her illustrations. The two are inevitably linked for her. Her approach is pretty simple, she tries her best to transcribe emotions, find a perfect balance through the collages without falling into the trap of over-using Photoshop or other effects…
DZO, Ink ARTwork – Artiphist, symbols explorer, noosphere traveler and Gaia lover. (France, Pau)
Born in a family environment conducive to graphic arts, the Graduate School of Fine Arts in Toulouse coming validate my vocation after 5 years of study. Attracted by all forms of artistic expression, it is first as a graphic designer I learns the techniques of image creation with a predilection for drawing and generally for anything that does not depend digital Design. The discovery of interactive pen displays however, offers me new horizons and now I do not impose any constraint in terms of pictures conception. Mixing styles and techniques is my way. This portfolio shows my personal artwork.