Tous les articles tagués new york
5 Articles
Cours gratuits de photographies avec le MOMA (The Museum of Modern Art), musée new-yorkais.
Les cours (en ligne) ouvert à tous, débutent ce 11 juillet.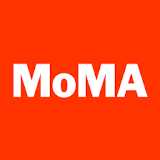 "À propos de ce cours : Bien que la prise, le partage et la vue de photographies soit devenue une seconde nature pour nombre d'entre nous, notre rencontre permanente avec les images ne nous éduque pas nécessairement à la lecture des images. Ce cours a pour ambition de combler l'espace entre la vision de photographies et leur compréhension en présentant un ensemble d'idées, d'approches et de technologies qui renseignent sur leur fabrication. Dans ce cours vous regarderez attentivement des photographies des collections du Museum of Modern Art et écouterez différentes perspectives sur ce qu'est une photographie et la façon dont elle a été utilisée au cours des presque 180 ans de son histoire : comme un moyen d'expresssion artistique, un instrument pour la science et l'exploration ; comme un outil de documentation ; pour raconter des histoires et enregistrer l'Histoire ; comme un moyen de communication et de critique dans notre culture toujours plus visuelle."
Sculptures hyperRéaliste de Tony Matelli. Born 1971 Chicago – Lives and works in New York.
Figurative sculptures of Carrianne Hendrickson. 
I make work about human and animal nature. I gravitate towards figurative and animal imagery that has a dreamlike quality. I exhibit work locally and nationally. I generally make work under 28" in height as I prefer work that is easily transported, and displayed. I am very much influenced by contemporary figurative art. I force myself to work a certain number of hours per week on the actual hands-on creation of my pieces. I work weather I'm inspired or not. If I don't have a particular idea, I work anyway and let the ideas come. I don't believe that inspiration is the motivator of art; I believe hard work is. If you work hard enough, inspiration will come. I research galleries and am not afraid to contact them. The worst they can say is no. I also produce as much as I can. I try to find galleries in which my work would fit. Lately, I have been getting more and more invitations to be in shows all over the country. I find this really flattering and love this new avenue that seems to be opening up for me.
She lives in Buffalo, New York, and is represented by Del Mano Gallery in Los Angeles, California.
Yuken Teruya  – Toilet Paper cut, is an artist based in New York. Born in 1973, in Okinawa, Japan.
He works with various materials such as toilet paper rolls, paper shopping bags and butterfly chrysalises.
His ideas often reflect life and history of Okinawa, his homeland.