Tous les articles tagués illustrator
8 Articles
Apprendre les courbes de Béziers de manière ludique,
ou re-découvrir des astuces pour ceux plus avertis.
Illustrator Kerby Rosanes (Philippines)
Kerby Rosanes works mainly with ordinary black pens to magically illustrate his "doodle" world. The 24-year old artist considers his art as a personal hobby which turned out to be his part-time freelance work after being recognized by various design blogs, international magazines and online communities.
Most of his works are characterized by whimsical lines, patterns, characters and little elements that are spontaneously combined to create massive compositions depicting his everyday experiences or anything that inspires him.
He recently left his job as a graphic designer in a local company to finally pursue his passion: creating more art for personal projects and for various clients and collaborating with other artists and design agencies around the world.
Magnifiques illustrations 3D – Vladimir Andreev (Saint-Petersburg, Russia)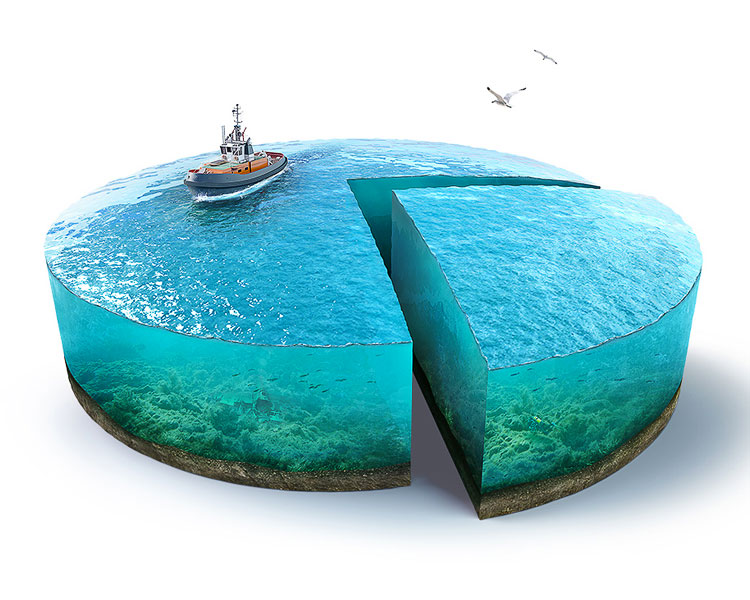 DZO, Ink ARTwork – Artiphist, symbols explorer, noosphere traveler and Gaia lover. (France, Pau)
Born in a family environment conducive to graphic arts, the Graduate School of Fine Arts in Toulouse coming validate my vocation after 5 years of study. Attracted by all forms of artistic expression, it is first as a graphic designer I learns the techniques of image creation with a predilection for drawing and generally for anything that does not depend digital Design. The discovery of interactive pen displays however, offers me new horizons and now I do not impose any constraint in terms of pictures conception. Mixing styles and techniques is my way. This portfolio shows my personal artwork.
Craww Art – Digital and painting illustrations
"Craww likes ambiguity and his work explores his fascination with things that aren't quite what they seem. Pretty things in dark places, nasty suprises masquerading in beauty, hidden stories and happy accidents, brought to life with a mix of elegance, balance and disciplined chaos.
His work is a story without an end – a stream of consciousness ramblethrough the woods, populated with skulls, crows and melancholic girlswith big hands."
Dentelles illustratives de l'Artist Iain Macarthur.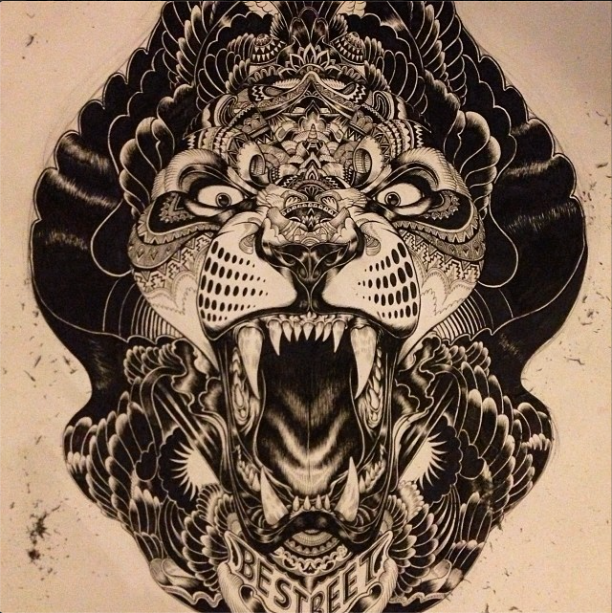 "Born in Swindon, England, I became a fanatic of art at the age of eight when I was first introduced to art through the medium of cartoon television shows and comic books. My first ever comic book was from the Batman series. Ever since then I've been obsessed with art, drawing odd fantasy drawings and Anime characters.
I am influenced by many artists and illustrators – all with differing styles and mediums – and have turned to their work for artistic stimulation over the years. Among them are Alphonse Mucha, Gustav Klimt, Lucian Freud, Jenny Saville, James Jean, David Choong Lee, Sergio Toppi and Ashley Wood. I've also gained much inspiration through cartoons art and lighting; people's facial expressions, eyes and different forms of organic patterns and shapes.
In 2008, I graduated from Swindon College with a degree in HND Illustration and hope to progress to a B.A. in Illustration sometime in the future. I've done a few exhibitions such as the Swindon College exhibition for Illustration and Graphic Design students, D/AD New Blood Exhibition at Earl's Court London, and a solo Internet exhibition on Phone Booth Gallery.
My work can be described as surreal and unique in its own way. Using mostly pencil, watercolours and pigment pens, I create portraits of ordinary people but create them in a unusual way by, embellishing patterns and watercolour effects into the portrait to give a vivid explosion effect—transforming their faces from something plain to something entirely bizarre and wonderful at the same time.
I specialize in shirt designs, print designs, posters, album art, logos, branding, editorial illustration and private commissions."