Virginie Ropars – Art Dolls (FR)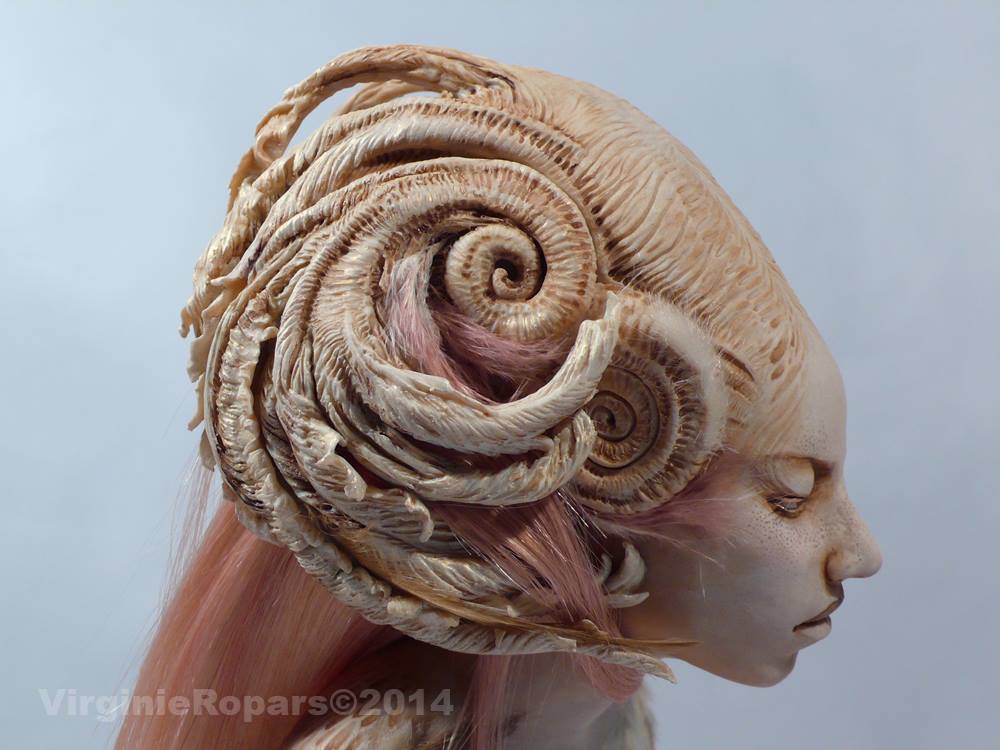 Virginie Ropars est née en Bretagne en 1976. Ses travaux sont au confluent de la sculpture, de la poupée, de la mode et de l'illustration, ce sont des visions pleines de merveilleux et souvent sombre, la féminité y prend une large place. Un univers personnel qu'elle a d'abord exprimé par le dessin. Apres des études de graphisme, elle travaille comme infographiste 2D/3D pour l'industrie du jeu-video et la série animée pour la télévision.
Virginie expose dans différents pays en Europe, pour des salons ou des expositions, ainsi qu'aux Etats-Unis et en Russie.
Born in Brittany (France) in 1976. Virginie Ropars's figures are in between sculpture, fashion design and illustration, building up visions sometimes full of wonders, other times strange and gloomy where femininity took alway the main place. An inner world she primary expressed in drawings while she worked as a 2D/3D graphic artist for computer games and TV cartoon industry.
Virginie's work is shown throughout Europe in art galleries and art shows and also in United States and Russia.