Tous les articles tagués lumiere
10 Articles
Ali Cavanaugh – Watercolors
EnregistrerEnregistrer
Bioluminescent forest Project : Magic !
The projection mapping "bioluminescent forest" is made by artists Friedrich van Schoor and Tarek Mawad.
The artists spent six weeks in the forest fascinated by the silence and natural occurrences in nature, especially the phenomenon "bioluminescence". They personified the forest to accentuate the natural beauty by creating luring luminescent plants and glowing magical mushrooms that speaks volumes to any visitor that enters the minds of the artists through viewing "bioluminescent forest".
Luminous Art glass David Willis. Glass installations.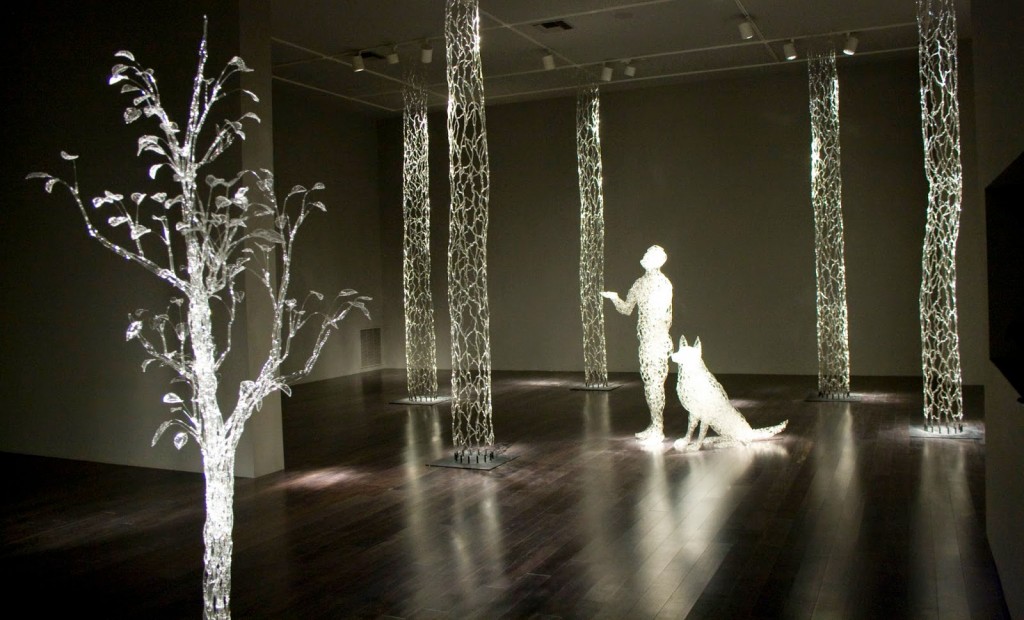 David Willis' work is predominantly lampworked borosilicate glass which allows him to create works that range from delicate to massive. He is inspired by the natural world and addresses the relationships between people and nature at all levels in his work. During this residency, David Willis will produce a clear glass field of daisies. "Growth and decay, composition and decomposition, life and death, reality and the surreal, will be addressed by this work."
Beautiful and luminous Tree Installation – Tom Price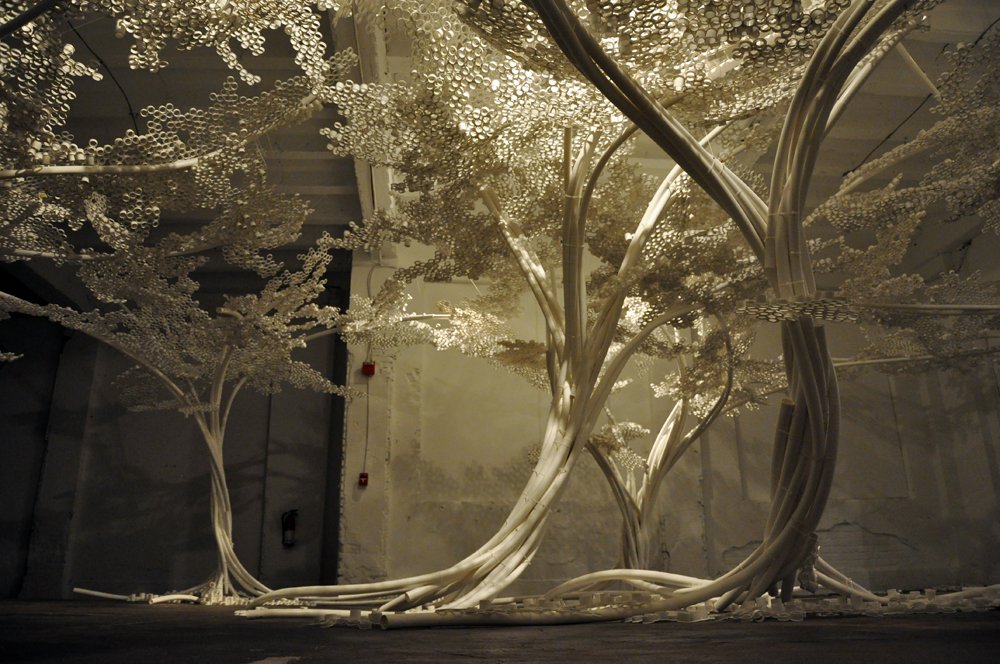 Inspiration for this installation came from the iconic cherry trees of Washington DC. Tom Price constructed a series of sweeping sculptures out of polypropylene tubing, referencing the shapes of the trees and their blossoms. The result was a unique, immersive and site-specific installation, taking over an entire room of Industry Gallery, Washington DC.
Materials:
Polypropylene tubes, nylon cable ties, ultra fine stainless steel wire rope.
Test Nikon D610 en basse lumiere / iso 6400 et maxi.
Condition : 1 source de lumière type petit halogène en Intérieur. Sans Flash. Sans pied.
Objectif : Sigma 150.0 mm macro – f/2.8
Sujet : MonTiti très patient :)
(Clic droit sur l"image, ouvrir l'image dans un nouvel onglet pour la voir en meilleure résolution)
Essai 1 : 1/800 s;   f/3,3;   ISO 6400 / recadrée légèrement
Essai 2 : 1/800 s;   f/3,3;   ISO 25600 / non recadrée
Un rendu haute résolution magnifique, qualité du détail, peu de grain. De la profondeur dans les tons…
Ce Nikon D610 est une bombe ! (sans parler du couplage avec l'objectif Sigma 150 macro)
sur le même thème,
sur questionsphoto.com : Le capteur du Nikon D610 et les hauts ISO
"Les mesures de capacité du capteur en RAW, publiées par le site DxO Mark, permettent de voir qu'à taille de tirage égale (mesure « mode Print »), le niveau de bruit numérique du D610 (ligne orange) se superpose exactement à ceux des D800E et D4, nettement plus haut de gamme. L'ancienne référence pro D3s est également équivalente, mais le D610 est meilleur que le D700. Enfin, comparés aux meilleurs APS de la marque, le récent D7100 et le vétéran pro toujours en vente D300s, le capteur 24 × 36 et ses plus grands photosites marquent leur différence."
>> A propos du site DxO Mark, j'ai lancé la différence sur le D610, D700 et le D800 et voici le résultat :

Voir aussi :
Test ISO du Nikon D610 sur photographylife.com (en anglais avec visuels).
Test ISO de 100 à 800, de ISO 1600 à 6400, de 12800 à 25600.
Lumiere… de Michal Karcz – Parallel worlds – portfolio.
et son book. [Photos tres petites dommage..]
et 1 publication sur le Dailymail.
D'autres à suivre…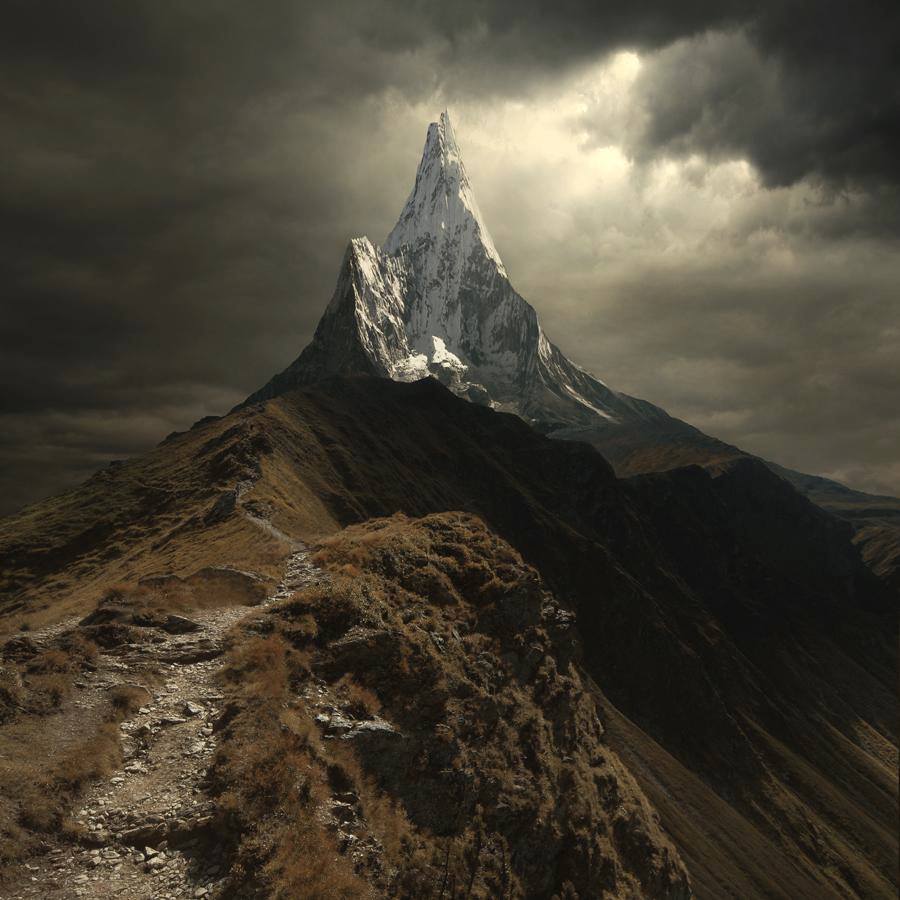 Luminaire arbre de Hilden Diaz
Light sculpture pour une magnifique ambiance intérieure !
The Light sculpture Forms in Nature resembles Darwinist Ernst Haeckel's
drawings . Using a simple action, such as intensifying the brightness at the
center of the artwork, the light transforms the space and adds character, as the
work throws oversized shadows onto walls and ceilings in the space in which it
hangs.

The light sculpture Forms in Nature is partly inspired by Ernst Haeckel's (1834-
1919) detailed plots from nature and is a further development of Hilden & Diaz'
fascination with mirrorings, as they have previously applied in other artworks.

Forms in Nature is a artwork with a light source surrounded by a dense and
unruly tree and root system created in minature sculpture. The forest is mirrored
around it's horizontal central axis and forms a circle 360 degrees around the light
source and thereby leads one onto the notion of a real world versus an
underworld.
Quelques jolies clichés baignés d'une belle lumière naturelle, pour un site completly responsive !!
Le site de Raemond.
[Origine : Suisse]