Tous les articles tagués girls
5 Articles
Contemporary art – Abbey McCulloch (Australie) – born 1975, New Zealand, lives and works in Queensland.
Abbey McCulloch paints quirky sometimes unsettling, representations of female figures sketched onto a sparse background. Working with bold colour choices and often highly textured facial features,  McCulloch creates visually engaging paintings, resulting in figures that entice us, yet stand guarded and restrained within our presence. Raw emotion is presented to us through the use of loose charcoal sketches that work up to the highly worked-up painted facial expressions. "I like the idea of exposing the processes and, in doing so, the final product is left with a more restless conclusion." (source : hscvisualartresources)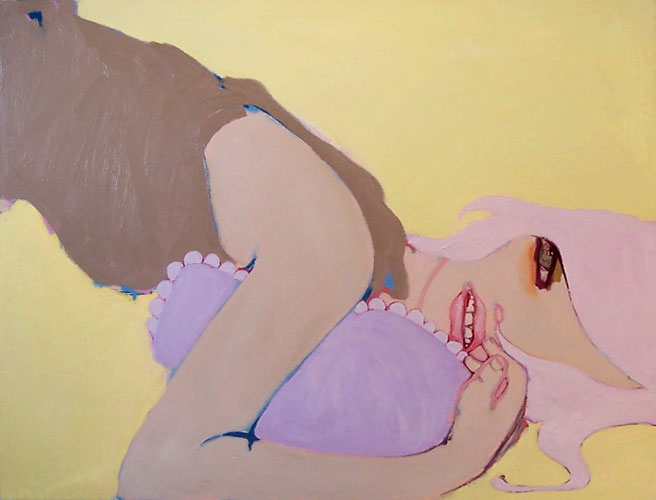 Les jolies petites Pinup de Adolie Day – Illustrations / Née en 1981 (Nantes, France) /
Beautiful Enchanted Dolls by Marina Bychkova.
Marina Bychkova is a Russian-Canadian figurative artist and a founder of Enchanted Doll™- a luxury toy label of exquisite, porcelain dolls.
Marina sculpts, molds, fires, paints, strings, sews, beads, jewels, everything. et c'est beau !