Tous les articles tagués fil
11 Articles
Alexandre Perotto Interdisciplinary artist – (Brazil)
Digital black and line
Anne Bothuon – Sculpture Textile art / Vit et travaille à Paris.
Scénographe, costumière pour le théâtre, peintre et sculpteur.
Sculptures à taille humaine qui trouvent vie et âme avec le fil et les aiguilles de l'artiste.
Magic Wire mesh sculpture by Pauline Ohrel / Sculptures en fil de fer et sculptures figuratives (FR)
" Mon travail du grillage est celui de la suggestion, de l'aperçu, lorsqu'il s'accroche en bas relief ombré, ou celui des tensions et mouvements lorsqu'il se renforce de fils d'acier. 
Toujours vers une plus grande fragilité… apparente. "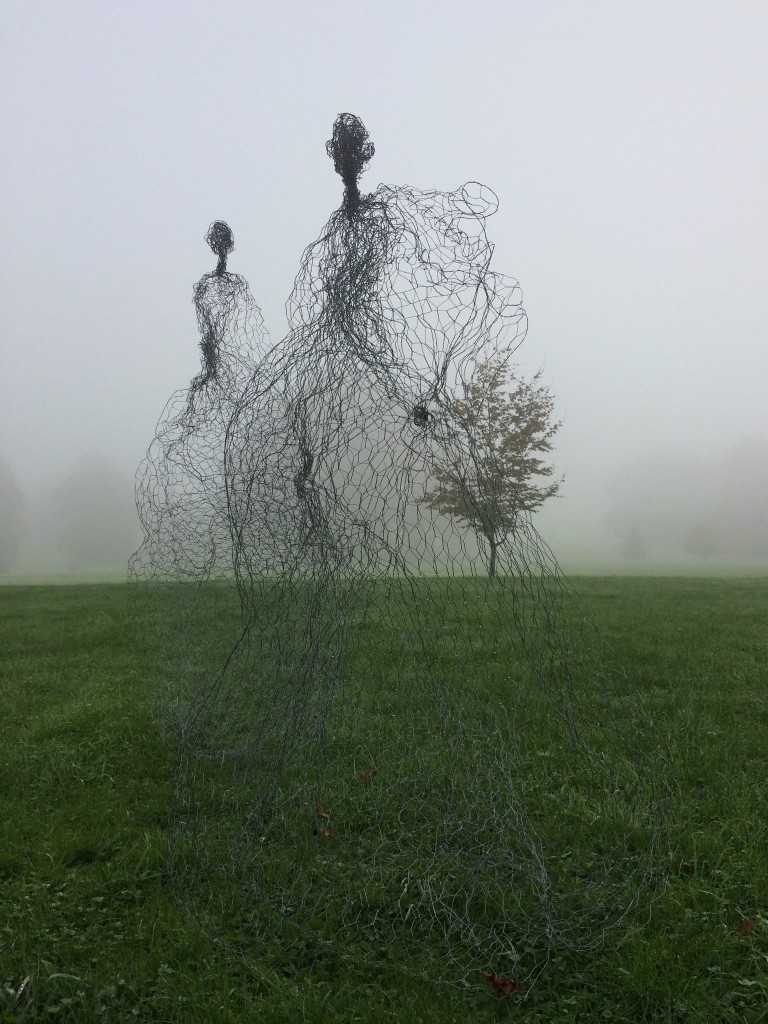 Aerial garden decoration by Fedor van der Valk
and tutorial for. Make your own :)
String gardens are simply hanging plants made of string.
Simple and elegant they are an understated green addition to any room or balcony.
et en vidéo :
et celle-ci est tres jolie :

Mixed media Textile Artist : Kerry Mosley (UK)
Using a combination of hand knit and machine stitch I create pictures, portraits and patterns according to my current fascination..
I enjoy making decorative and aesthetically pleasing textiles.  I love to experiment with unusual techniques and materials, exploiting their contrasting tactile and visual qualities.
Abstract textural art by Anne Mudge, née en Pennsylvanie, vit et travaille actuellement dans Elfin Forest, Californie.
Ses créations filandreuses sont fluides, poétique et élégantes, pleine de tensions et de forces, accrochent le regard par leur équilibre et leur complexité.
Anne Mudge Artist Interview

Mister Finch excelle en Textile art sculpture, lapin, papillons, graine de pissenlit. C'est sensible et magnifique…
Des bouts de fil, tissu et papier sont cousues pour en tirer ses créatures de contes de fées à la recherche de nouveaux propriétaires et des mondes à habiter. Finch travaille seul et fait tout lui-même à la main dans un studio plein de livres, bocaux en verre et de chats coquins.