Tous les articles tagués drawing
9 Articles
Kei Meguro illustrations (Japan)
Kei Meguro is currently a working illustrator and graphic designer living in New York with her french-bulldog/Pekingese mix assistant, Momo.
Meguro began as a self taught artist from a young age and much of what she has learned has come from her interaction and appreciation of great art. She developed her techniques at the School of Visual Arts, where she started out majoring in Fine Arts and received a BFA in Graphic Design in 2010.


"]
Fabien Mérelle – Sculptures (FR) /
Diplômé des Beaux-Arts de Paris / Lauréat du prix Canson (2010) /
Ancien pensionnaire de la prestigieuse Casa Velázquez, à ­Madrid
Contemporary art – Abbey McCulloch (Australie) – born 1975, New Zealand, lives and works in Queensland.
Abbey McCulloch paints quirky sometimes unsettling, representations of female figures sketched onto a sparse background. Working with bold colour choices and often highly textured facial features,  McCulloch creates visually engaging paintings, resulting in figures that entice us, yet stand guarded and restrained within our presence. Raw emotion is presented to us through the use of loose charcoal sketches that work up to the highly worked-up painted facial expressions. "I like the idea of exposing the processes and, in doing so, the final product is left with a more restless conclusion." (source : hscvisualartresources)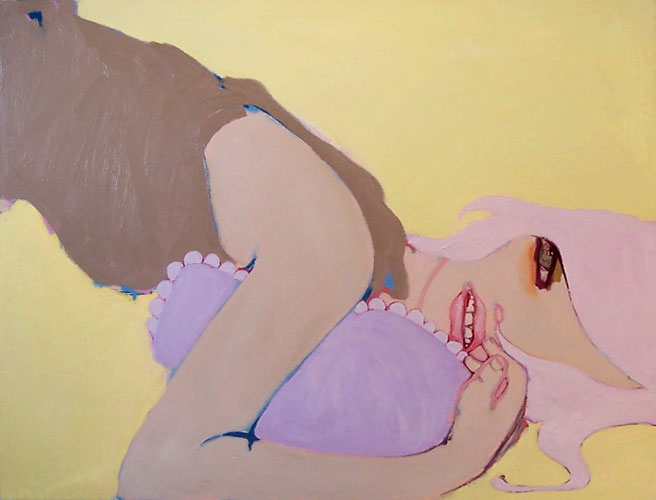 Géraldine Georges Illustrations, Illustrator from Belgium, Bruxelles.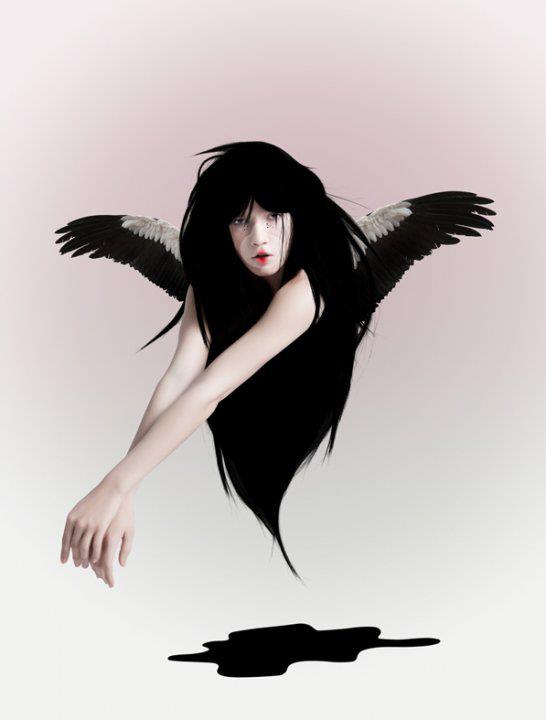 After graduating from the Academy of Fine Arts in Brussels Géraldine worked as a graphic designer in various advertising agencies for 7 years. Towards the end of 2006, She started to work as a freelance illustrator. She did not felt like she was leaving behind the graphic design world but rather she was able to see & bring some graphic design elements into her illustrations. The two are inevitably linked for her. Her approach is pretty simple, she tries her best to transcribe emotions, find a perfect balance through the collages without falling into the trap of over-using Photoshop or other effects…
Fabulous Illustrator artist Russ Mills. (UK)
"My work dwells in a netherworld between urban fine art and contemporary graphics, A collision of real and digital media it is primarily illustration based with a firm foundation in drawing, I focus mainly on the human form particularly the face, interweaving elements from the animal kingdom often reflecting the absurdity of human nature."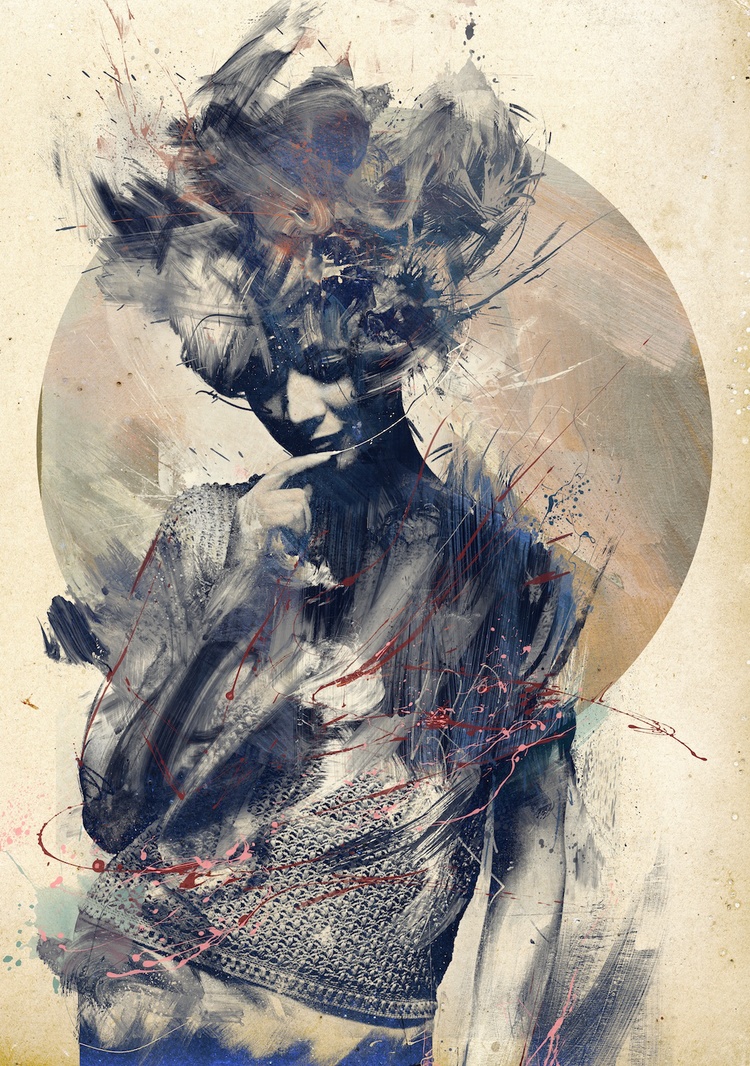 Theater Textiles sculptures ART of Valeria Dalmon ! (Argentine)
Visual Artist Sculptor. Film and theater director (objects, special costumes, masks, full heads of animals, dolls, puppets, costumes, memorabilia direct manipulation, scenic objects, models) I teach in my private studio : sculpture, modeling, drawing, construction of objects from recycled materials, wood, wire, material utilization, textiles, sewing, handling tools,
Papers from student projects, and work to begin to approach the visual arts. Composition, balance, dolls, masks, cartapesta, puppets, etc..
DZO, Ink ARTwork – Artiphist, symbols explorer, noosphere traveler and Gaia lover. (France, Pau)
Born in a family environment conducive to graphic arts, the Graduate School of Fine Arts in Toulouse coming validate my vocation after 5 years of study. Attracted by all forms of artistic expression, it is first as a graphic designer I learns the techniques of image creation with a predilection for drawing and generally for anything that does not depend digital Design. The discovery of interactive pen displays however, offers me new horizons and now I do not impose any constraint in terms of pictures conception. Mixing styles and techniques is my way. This portfolio shows my personal artwork.